As a freelance writer, I am here to help editors and businesses to create original, entertaining and informative content for their websites and magazines. I have a BA in Professional Writing and Publishing, and a passion for writing engaging, well-researched pieces that keep readers coming back for more. My focuses are on lifestyle and social issues including, but not limited to, parenting, education, relationships, housing, pet care, gardening, art and social equality.
If you are in need of quality writing, please get in touch and let me provide you with:
Web copy

Blog posts

Product descriptions

Reviews

Newsletters

Creative non-fiction
Feature articles
A personal essay on the impacts of Premenstrual Dysphoric Disorder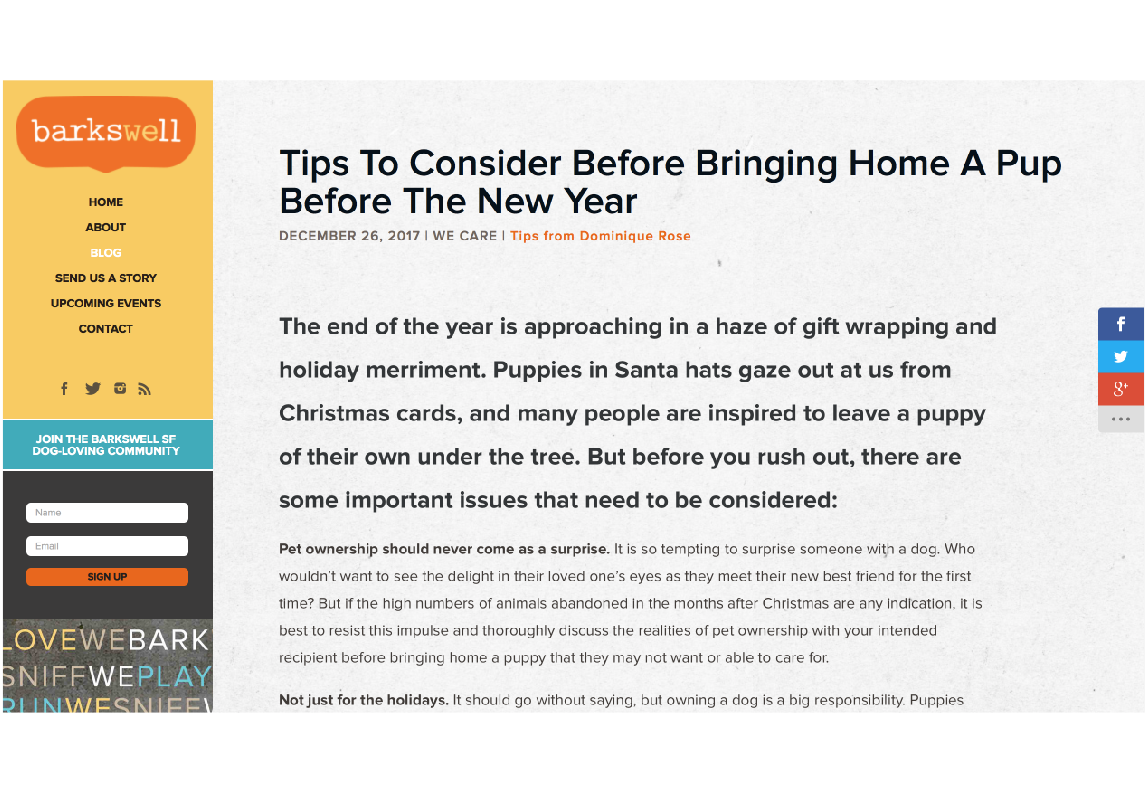 An article for prospective dog owners buying a puppy for Christmas. Headline and article were altered by the client to reuse for New Year's Eve.
A collection of blog posts on the impact of the Sydney housing crisis
A how-to blog post for Offbeat Home & Life
A selection of content pieces for the website of a child care franchise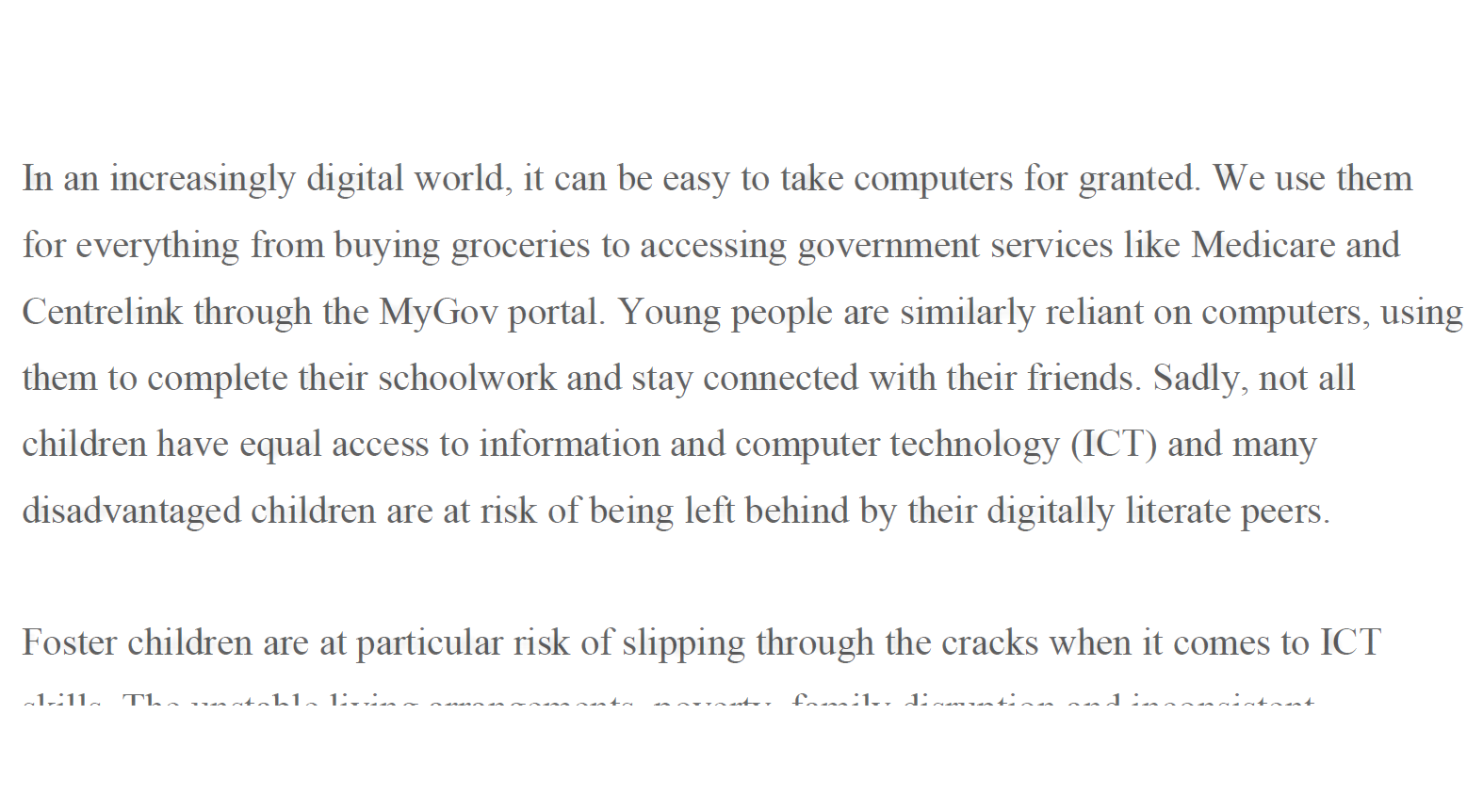 An article for a quarterly newsletter intended to educate foster carers about the importance of home computer access